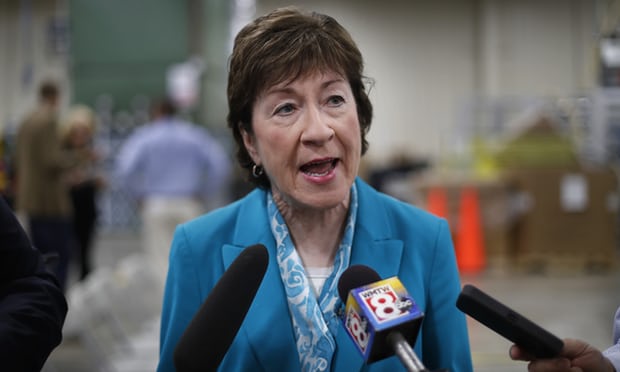 Reprinted from The Guardian UK by Oliver Laughland on September 24, 2017.
The Trump administration's latest efforts to replace the Affordable Care Act (ACA) appeared to be disintegrating over the weekend, as a growing number of Republican senators indicated they would vote against the so-called Graham-Cassidy bill.
Maine Republican Susan Collins looked all but certain to oppose the bill, while Texas senator Ted Cruz also warned on Sunday he would not vote for the legislation in its current form and said he believed Utah senator Mike Lee would follow his lead in opposing.
Republicans hold a slim 52-48 majority in the Senate, meaning they can only afford to lose two votes before the bill fails as all Democrats are expected to vote against. John McCain of Arizona and Rand Paul of Kentucky have already said they will oppose the bill, meaning one more Republican "no" will kill the legislation. Only a 50-50 tie can be broken by vice-president Mike Pence. …