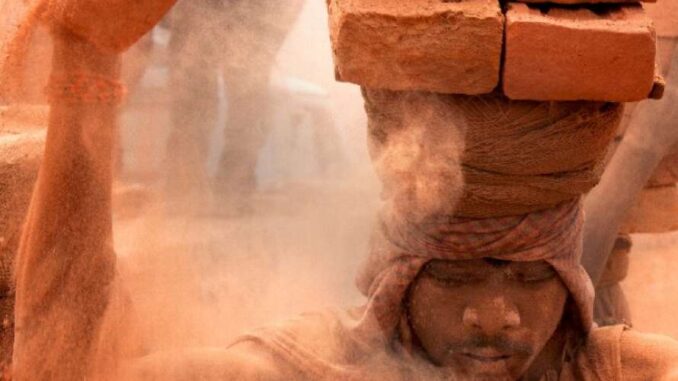 Reprinted from The New York Times by The Associated Press on September 19, 2017.
UN agencies and partners say some 40 million people were ensnared by modern slavery last year, decrying a scourge that disproportionately affects women and girls.
The new report by the UN's labor organization, ILO, and the migration agency IOM found that women and girls accounted for 29 million of those affected by modern slavery, or more than seven in 10 people overall.
Of the total, 25 million people were victims of forced labor, and 15 million victims of forced marriages. A companion study from ILO found that 152 million children aged 5 to 17 were subject to child labor.
Authors say the data came from face-to-face interviews with more than 71,000 people aged 15 or older.
New Research Reveals There Are More Than 40 Million Slaves Worldwide
Reprinted from Common Dreams by Jessica Corbett on September 19, 2017.
"Modern slavery occured in every region of the world," according to two reports released on Tuesday during the 72nd session of the United Nations General Assembly, and produced by the U.N.'s International Labor Organization (ILO) and the Walk Free Foundation, in partnership with the International Organization for Migration (IOM).
The studies were commissioned to gain a sense of the global situation as the U.N. works to meet target 8.7 of the sustainable development goals, which aims to "take immediate and effective measures to eradicate" modern slavery and human trafficking, "and by 2025 end child labor in all its forms."
Modern slavery is an umbrella term researchers use to refer to "situations of exploitation that a person cannot refuse or leave because of threats, violence, coercion, deception, and/or abuse of power," including forced labor, debt bondage, and forced marriage. …