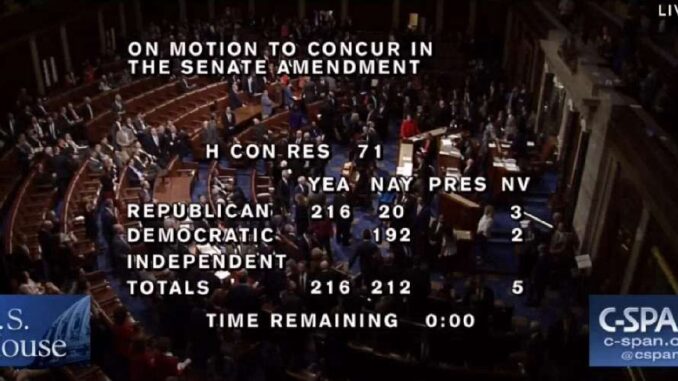 Reprinted from The New York Times by Thomas Kaplan on October 26, 2017.
The House on Thursday sounded the starting gun on legislative efforts to cut taxes by as much as $1.5 trillion over the coming decade, narrowly clearing a budget blueprint that will allow a tax bill to pass Congress without any Democratic votes.
But the 216-212 vote hinted at how difficult actually legislating a tax overhaul could be. The budget measure cleared Congress over the loud protests of House members from high-tax states like New York, New Jersey and California, who worry that the blueprint will doom the current deduction for state and local taxes — a deduction of great importance to taxpayers in their states. …
Representative John Yarmuth of Kentucky, the senior Democrat on the House Budget Committee, said the budget measure was "not a real effort at responsible budgeting."
"It is a means to an end," Yarmuth said, "a single-minded plan to make it easier to enact tax cuts for the wealthy and big corporations regardless of the consequences for everyone else."
GOP House Members Vote to Destroy the Safety Net and Deliver a Trillion-Dollar Tax Cut to the Rich
Reprinted from Common Dreams by Jake Johnson on October 26, 2017.
The GOP-controlled House of Representatives on Thursday narrowly passed a Senate-approved budget resolution that moves Republicans one step closer to their ultimate goal of delivering massive tax breaks to the wealthiest Americans and imposing "grotesque" and "heartless" cuts to Medicare, Medicaid, and other life-saving safety net programs. …
Vox's Dylan Matthews, "the federal welfare state would be rolled back in just about every dimension."
"All non-Medicare health programs would see a cut of $1.3 trillion, or nearly 30 percent, by 2027," Matthews adds. "Medicare would be cut too, to the tune of $473 billion. There is $1 trillion over 10 years in mystery cuts to mandatory programs, cuts that would in practice almost certainly hurt programs for the poor." …
EPI: International Evidence Shows that Low Corporate Tax Rates are Not Strongly Associated with Stronger Investment
Reprinted from The Economic Policy Institute by Josh Bivens on October 26, 2017.
"The Trump administration's Council of Economic Advisers (CEA) released a paper last week arguing that cuts in the statutory corporate tax rate would lead to gains in business investment, productivity, and wages," writes Josh Bivens for The Economic Policy Institute. "I noted in a piece released yesterday why this was unlikely to be true.
"The key piece of evidence the CEA claimed was 'highly visible in the data' and showed the wage-boosting effect of corporate tax cuts was simply a graph that showed faster unweighted wage growth in just two years in a set of 'low-tax' countries relative to a set of 'high-tax' countries. I noted in my paper yesterday why this was so unconvincing: a serious test of this claim would look at corporate tax rate changes (not levels), would look over a longer time-period than four years, and would not allow three countries with a combined national income that is less than 0.4 percent of American national income to drive the results. …