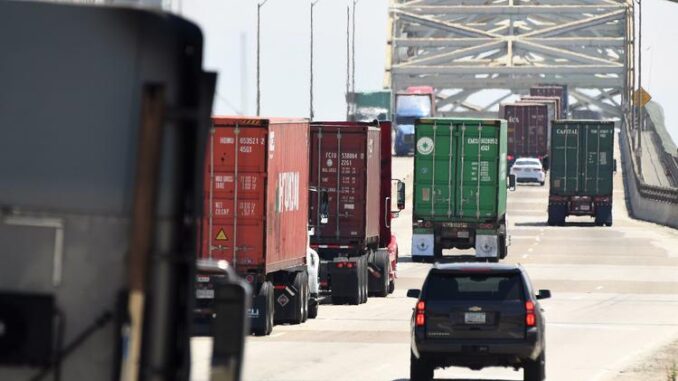 Reprinted from The Los Angeles Times by Andrew Khouri on October 26, 2017.
Two congressional Democrats submitted bills Thursday that aim to improve working conditions for port truck drivers, who for years have accused trucking firms of wage theft.
The bills are likely face a tough slog in the Republican-controlled Congress. But their authors say they are needed to help drivers, including those at the nation's largest port complex in Los Angeles and Long Beach.
The workers allege they are improperly classified as independent contractors and have to lease their rigs under unfair lease terms. The terms, they say, are so onerous that for some pay periods they make nothing and actually end up owing the trucking company money.
One of the bills, introduced by Representative Grace Napolitano (D-Norwalk), would establish a federal task force to look into the lease agreements. The task force, with members from labor and the trucking industry, would examine how the leases affect pay and whether they violate local, state or federal labor law. The task force would then recommend legislation to "protect the ability of truck drivers to earn a living wage." …