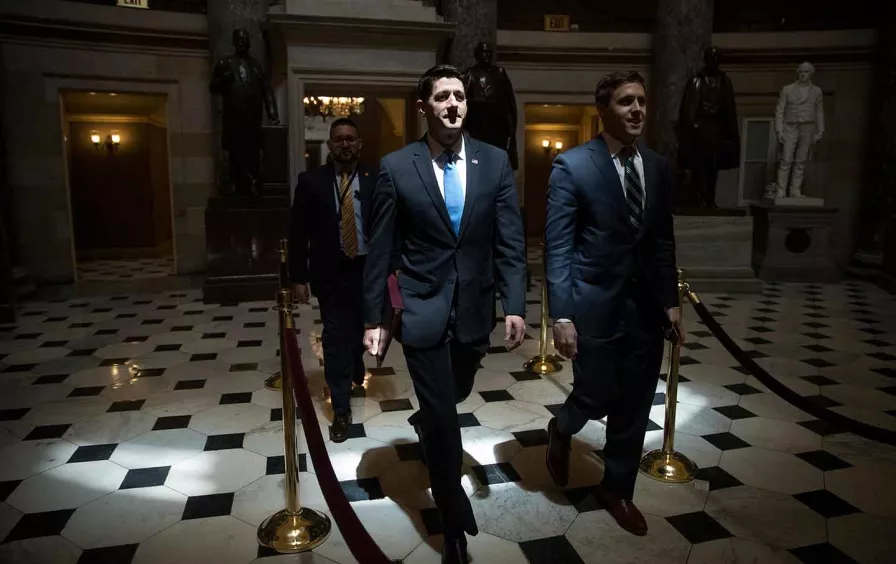 Reprinted from The Nation by Robert Borosage on October 6, 2017.
"The Republican tax plan is a lie," writes Robert Borosage in The Nation. "It's being sold with the promise that the tax cut will create jobs and growth. In fact, the Republican tax cuts, if passed, will become the major obstacle to the very investments vital to generating good jobs and future economic growth.
"Contrary to Donald Trump's claims, the rich and big corporations will pocket the vast bulk of the tax cuts, not working people. The tax cuts won't pay for themselves. They will increase the deficit. By 2027, one in four taxpayers will end up paying more. And for 80 percent of Americans, the tax cut they do get would be so small that it will go virtually unnoticed in most households. For example, the Tax Policy Center estimates that in 2027, the 27 million households with children and incomes under $75,000 will receive an average tax cut of all of $20 when the provisions are in full effect.
"Americans get this. Fewer than one-third think they will end up paying less under the Republican plan, according to a new Politico/Morning Consult poll; about the same number think they'll end up paying more. By a 41-28 margin, Americans know the rich will end up paying less, rather than more. Yet a plurality, 44 percent, thinks the tax cuts will have a 'positive impact on the US economy,' while only 24 percent think the tax cuts will have a negative impact. The big lie still works. …