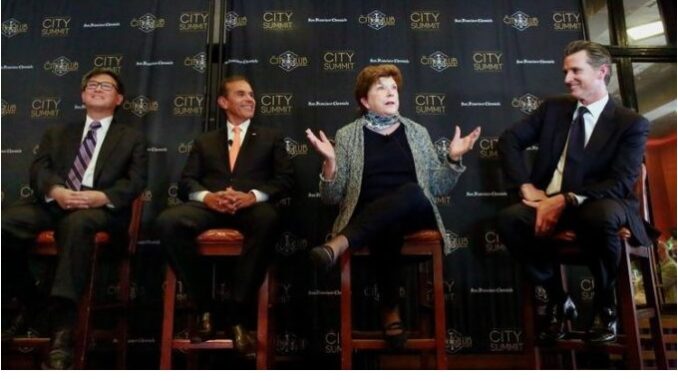 Reprinted from The Los Angeles Times by Phil Willon and Seema Mehta o October 25, 2017.
Reflecting a growing divide among California Democrats on single-payer healthcare and charter schools, California gubernatorial candidates landed on separate sides of those issues during a candidate forum in San Francisco Tuesday.
The most heated exchange came in a clash between former Los Angeles Mayor Antonio Villaraigosa and Lieutenant Governor Gavin Newsom over how to pay for a universal healthcare system that would cover all Californians and dramatically reshape medical coverage in the state. …
Newsom remains the front-runner in polls and fundraising. He also has won endorsements from the politically influential California Nurses Association and California Teachers Assn.
Villaraigosa, who battled teachers' unions when he was the mayor of Los Angeles, said he did not receive CTA's endorsement because he refused to support a moratorium on charter schools.  …