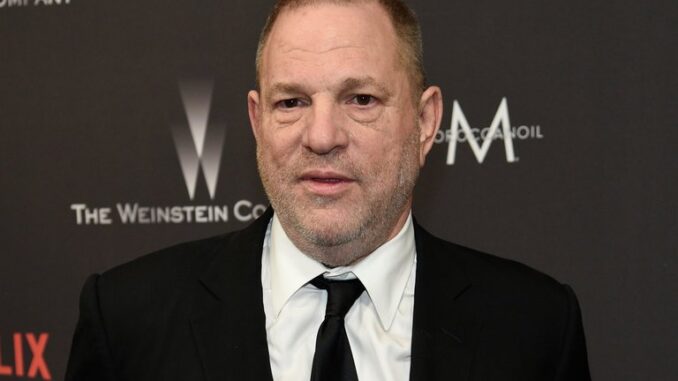 Reprinted from The Hollywood Reporter by David Robb on October 21, 2017.
The Directors Guild has begun the process of kicking Harvey Weinstein out of the guild. Following today's meeting of its national board of directors, the DGA president Thomas Schlamme said that the guild filed disciplinary charges against him on October 13.
The board, meanwhile, released the following statement:
The DGA condemns sexual harassment. There must be no tolerance for such deplorable abuses of power. This isn't about one person. We must recognize sexual harassment is endemic in our society, and painfully, in our industry.

We believe that every individual has the right to a safe workplace. The unfortunate truth is that there are those who abuse the power that they hold. …
Harvey Weinstein: a List of the Women Who Have Accused Him
Reprinted from The Manchester Guardian UK by Caroline Davies and Nadia Khomami on October 21, 2017.
More than 50 women have made allegations against Harvey Weinstein and the number continues to grow each day. Among the Hollywood mogul's accusers are household names who were still looking to establish themselves when the alleged offences took place. Below are some of the allegations made public so far.
The Italian actor Asia Argento alleges that Weinstein raped her when she was 21. She told The New Yorker she had been invited to what she thought was a party in his Hotel du Cap-Eden-Roc room near Cannes, but found herself alone with him. He changed into a bathrobe and asked her to give him a massage. She said she had reluctantly agreed, but that he pulled her skirt up and forcibly performed oral sex on her. She said she felt guilty about what she described as a "horrible trauma" and for not fighting him off. She later went on to have consensual sexual relations with him, which she described to the magazine as one-sided and onanistic, because she believed he would ruin her career if she didn't comply. "After the rape, he won," she said. …