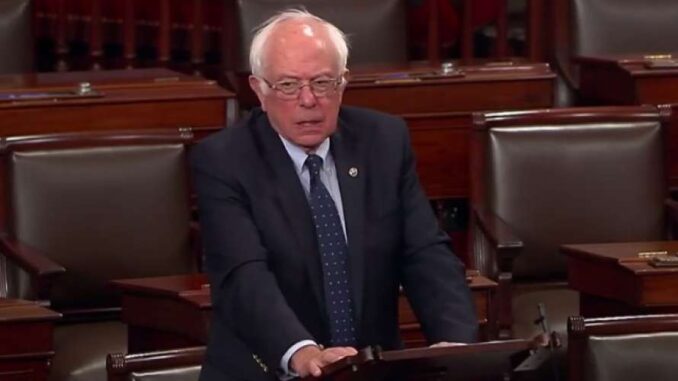 Reprinted from Common Dreams by Jake Johnson on October 4, 2017.
As analysis after analysis demonstrates that the Trump-GOP tax plan would be a massive boon for the rich at the expense of low-income and middle class families, Senator Bernie Sanders (I-Vermont) took to the floor of the Senate on Tuesday to denounce the president's "disgraceful" and "pathetic" proposals that would "make a very bad situation worse."
Highlighting the fact that wealth and income inequality in the United States have reached levels unseen since the 1920s, Sanders cited a Tax Policy Center analysis published last week that found the Trump tax plan would overwhelmingly benefit those in the top one percent—who already own over 38 percentof America's wealth.
The Walton family, Sanders added, would receive a tax break of up to $52 billion dollars if Trump and the Republicans succeed in their push to repeal the estate tax.
"Does anybody for one second think that at a time when so many of our people are struggling, when we have a $20 trillion national debt, that we should be passing legislation that gives the wealthiest family in this country up to a $52 billion tax break?" Sanders asked. …