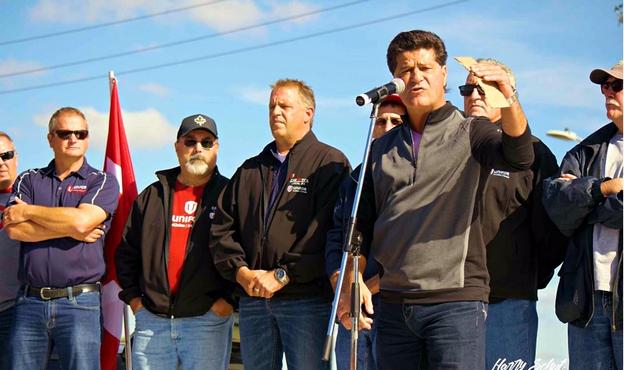 Reprinted from The New York Times by Reuters on October 11, 2017.
General Motors Company on Wednesday warned leaders of Canada's Unifor labor union that it will start to wind down production of its popular Chevrolet Equinox sport utility vehicle at an Ontario factory unless workers there call off a month-long strike.
The strike has been fueled by union opposition to the North American Free Trade Agreement.
Unifor leader Jerry Dias told Reuters on Wednesday that GM officials said they would ramp up production of the vehicle at two plants in Mexico that build the Equinox and a similar model, the GMC Terrain if the walkout is not called off.
"GM just told us today that they are going to ramp up production in Mexico," Unifor President Jerry Dias said by phone from Washington. "They have declared war on Canada." …