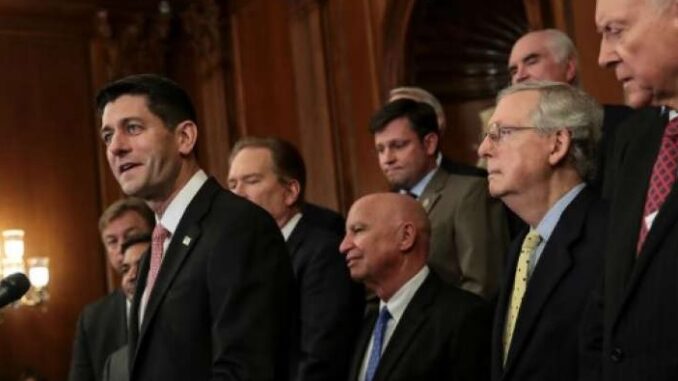 Reprinted from Common Dreams by Jake Johnson on October 5, 2017.
By a vote of 219 to 206, the House on Friday approved a GOP-crafted budget resolution that proposes more than five trillion dollars in cuts to key safety net programs like Medicare and Medicaid to pave the way for massive tax cuts for the wealthy and massive corporations.
No Democrats voted for the budget, and 18 Republicans voted against it.
Crucially, the resolution includes parliamentary language that eliminates the possibility of a Democratic filibuster in the Senate and will allow the GOP to "fast-track" their tax cuts with only 51 votes instead of the typical 60—the same procedure Republicans utilized in their failed attempt repeal the Affordable Care Act.
"The Republican budget contains cuts that will kill people, cuts that will hurt people, cuts that should not be allowed in a humane society," said US Senator Bernie Sanders (D-Vermont). …