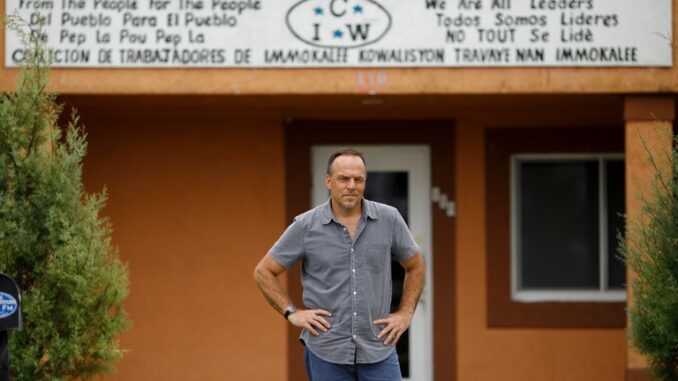 Reprinted from The New York Times by Noam Scheiber on October 18, 2017.
Greg Asbed has spent much of his life fighting horrific labor abuses, including slavery. An organizer and human rights strategist, he co-founded the Coalition of Immokalee Workers, a group that pioneered a system for overcoming brutal conditions in American agriculture. Last week, the John D. and Catherine T. MacArthur Foundation awarded Asbed one of 24 annual fellowships, known colloquially as a "genius grant," to support his work in this area.
Asbed's group, based in Immokalee, Florida, the state's tomato capital, has reached agreements with Walmart, McDonald's and a dozen other major buyers of farm products to take part in its Fair Food Program. The companies pay a small premium for each unit of crop they purchase, sometimes referred to in shorthand as a "penny per pound," and the growers agree to abide by a code of conduct on issues like worker safety and pay, which the premium funds.
In 2014, Susan Marquis, dean of the Pardee RAND Graduate School in Santa Monica, California, said that "when I first visited Immokalee, I heard appalling stories of abuse and modern slavery." She added: "But now the tomato fields in Immokalee are probably the best working environment in American agriculture. In the past three years, they've gone from being the worst to the best." …