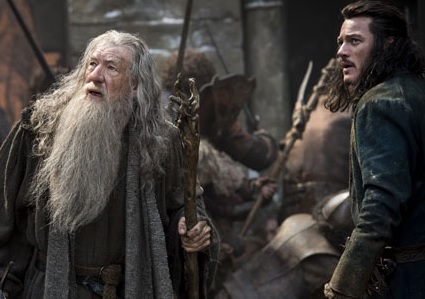 Reprinted from The Hollywood Reporter by Jonathan Handel on October 30, 2017.
New Zealand's controversial "Hobbit law," which prevents workers in that country's film industry from unionizing, will likely be on its way out in the next hundred days, according to a senior government minister interviewed by The Hollywood Reporter and local media reports, which first highlighted the matter. The country's new Labour-led coalition government has promised to repeal the law, which was introduced in 2010 under pressure from Hobbit producer Warner Brothers and flew through Parliament on a party-line vote under the previous, center-right National Party administration.
But achieving that repeal will require cooperation from Labour's two coalition partners, one of whose position is unknown.
Prohibiting film workers from organizing and collectively bargaining "is a breach of International Labour Organization Convention 98 which New Zealand has ratified and must therefore adhere to," said Labour's incoming Workplace Relations Minister, Iain Lees-Galloway, in an email to THR. "We expect to introduce the necessary [repeal] legislation within 100 days." …