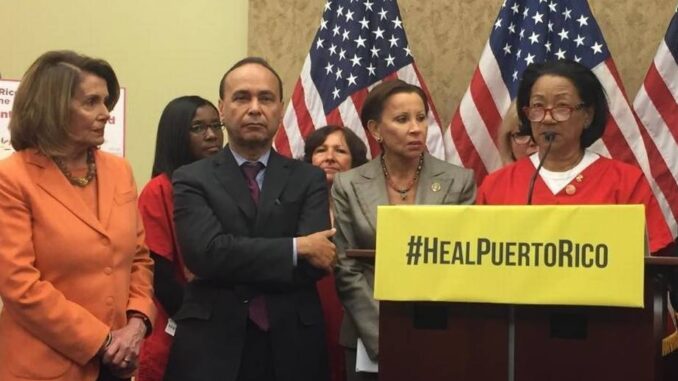 Reprinted from The Sacramento Bee by Cathie Anderson on October 28, 2017.
When House Minority Leader Nancy Pelosi called on President Donald Trump this week to increase aid to the residents of hurricane-devastated Puerto Rico, Sacramento-area nurse Catherine Kennedy was by her side.
Kennedy, a neonatal nurse at Kaiser Permanente's Roseville Medical Center, led a team of 50 nurses from around the United States on a disaster relief mission in Puerto Rico from October 4-18.
She said she is concerned that contaminated water, a lack of food and black mold will increase the death toll from Hurricane Maria, which struck the island September 20 with Category 4 velocity. She said she thinks the federal government should quickly provide materials to cover damaged roofs, dedicate resources to fixing the energy grid, ensure medical personnel are available around the island, distribute water filtration systems, and stop price-gouging. …
The Trump administration has said that it has approved millions of dollars in assistance for individuals and businesses. The mission is logistically complex, however, said officials with the Federal Emergency Management Agency. They say they have sent more than 16,000 federal workers to the US territory, along with food and bottled water, yet Kennedy said members of her team were disturbed to see so many people without food or potable water.
The nurses, who took personal leave from hospitals around the nation, made the trip as part of a delegation of skilled workers under the umbrella of the AFL-CIO. …