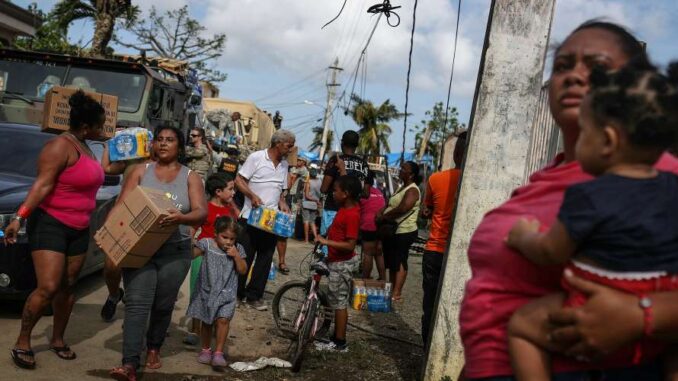 Reprinted from Common Dreams by Julia Conley on October 19, 2017.
Despite an estimated one million people still living without drinking water, 80 percent of the island without electricity, and fresh reports that people are "dying" on the island, President Donald Trump stirred outrage on Thursday by giving himself a perfect "ten" on his response to the crisis in Puerto Rico.
"The people in Puerto Rico are dying," said National Nurses United (NNU) vice president Cathy Kennedy, who returned Wednesday from a two-week relief trip with the union's Registered Nurses Response Network (RNRN). "Nurses have been going out into communities, where all they ask for is water and food. And when you have to make a decision of who's going to get the food today or the water — we shouldn't have to do that. The United States is the richest country in the world; Puerto Rico is part of the United States."
Yet Trump told a different story about the recovery in the Oval Office on Thursday, speaking to reporters as Puerto Rican governor Ricardo Rossello looked on.
"I would give myself a ten," he said. "We have provided so much, so fast." …