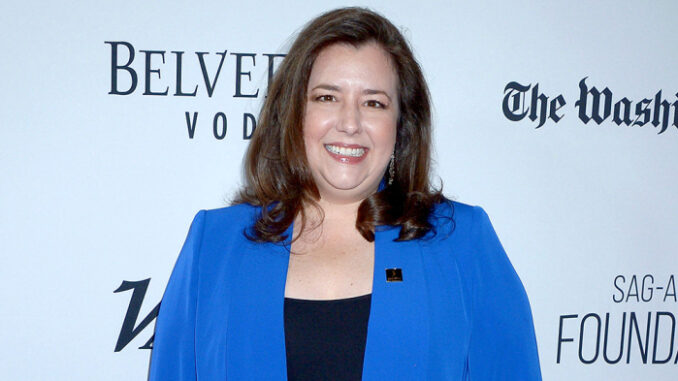 Reprinted from The Hollywood Reporter by Jonathan Handel on October 6, 2017.
Delegates meeting at SAG-AFTRA's biennial convention Friday elected Rebecca Damon as executive vp, the union announced, retaining her in the post she had been serving in since April 2016, when the union's board elected her to fill the slot vacated by Gabrielle Carteris, who was elevated to president upon the death of then-president Ken Howard.
Damon, part of the Unite for Strength slate, had faced Matthew Modine, a member of the opposition Membership First faction. Damon also serves as acting president of SAG-AFTRA's New York local, a position she has held since the death last month of local president Mike Hodge.
"It is my honor to continue to serve the members of SAG-AFTRA as executive vice president and as acting New York local president," Damon said. "I will fight for the future of our union and make sure we stay ahead of the curve and prepared to face tomorrow's challenges." …