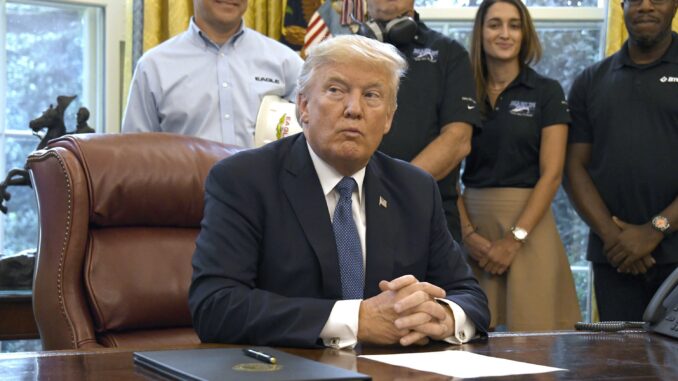 Reprinted from The Wall Street Journal by Louise Radnofsky, Stephanie Armour and Anna Wilde Mathews on October 7, 2017.
President Donald Trump will sign an executive order next week to start lifting some insurance rules set by his predecessor's Affordable Care Act in the aftermath of the failed Republican bid to repeal the law, a senior administration official said Saturday.
The order is aimed at expanding insurance options for Americans who buy coverage on their own or work for a small employer, and would include broad instructions for agencies to explore ways to loosen regulations and potentially lower premiums, as well as looking at three specific areas of health insurance. It has been anticipated by industry officials and political observers in the days since the GOP repeal effort crashed.
Republicans have long contended that the insurance rules set by the 2010 health law, popularly dubbed Obamacare, have driven up premiums in the individual and small group markets, for healthier Americans especially. Democrats and supporters of the law typically counter that the rules have protected consumers from unwittingly buying shoddy products and helped subsidize the costs of sicker Americans.
Trump will order three agencies, the departments of Health and Human Services, Labor and Treasury, to take steps to make it easier for people to band together and buy insurance through "association health plans," the official said. …