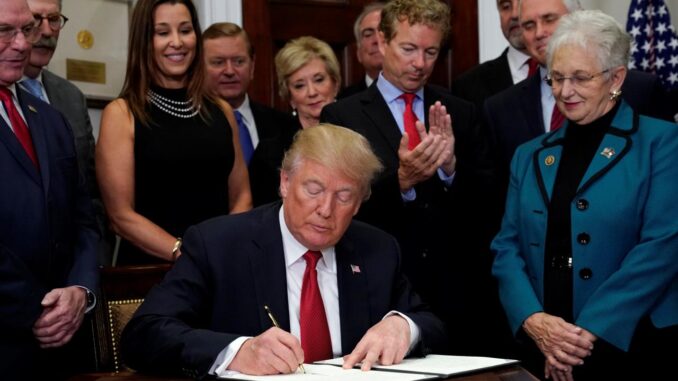 Reprinted from The New York Times by Reuters on October 12, 2017.
President Donald Trump on Thursday prescribed a quick fix to undo Obamacare through executive order after Republicans in the US Congress failed to repeal and replace the healthcare law as promised, but industry experts said there are many steps involved that will slow it down.
Trump's plan rests on one main pillar, the creation of associations in which multiple employers can band together to buy health plans under the same law that large employers do. That law rests outside of many of the mandates of the 2010 Affordable Care Act, dubbed Obamacare.
WHO CAN BUY THESE PLANS?
Potentially, small business employees and maybe even more people would be able to buy such plans. The executive order envisions that associations will form to offer these new health plans for small businesses that want to join together. It is not clear from the order whether freelance workers or other individuals interested in buying health insurance outside of Obamacare would be able to access these association plans through other routes. That may be decided in the federal rule-making process, which takes months. …
Trump Healthcare Order Could Face Strong Legal Objections
Reprinted from The New York Times by Reuters on October 12, 2017.
US President Donald Trump's expected plan to let Americans buy insurance across state lines could violate federal law governing employee benefit plans and will almost certainly be challenged in court, several legal experts said.
Trump said on Tuesday he would likely sign an executive order this week allowing people to cross state lines to obtain "great, competitive healthcare" that would cost the United States "nothing."
The Republican president offered no specifics, but several sources familiar with the order said it was expected to be in the form of guidance to the US Health and Human Services, Labor and Treasury Departments, which would be asked to look at ways that individuals and small businesses can band together to form "associations" that would buy large group health plans from states with the fewest regulations. …