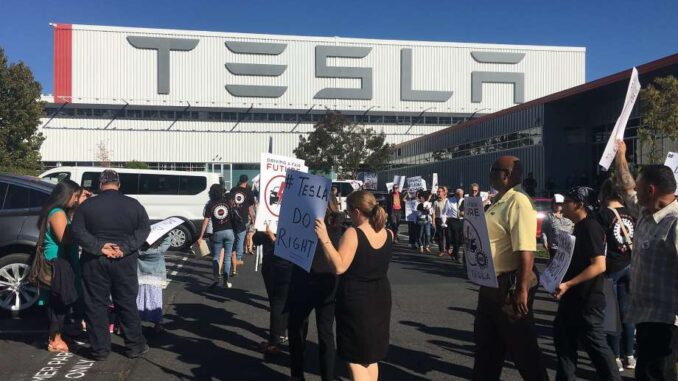 Reprinted from The New York Times by Reuters on October 26, 2017.
The United Auto Workers (UAW) International Union said on Thursday it filed a complaint against electric carmaker Tesla Inc on behalf of the company's terminated workers.
The unfair labor practice (ULP) charges were filed at the National Labor Relations Board's (NLRB) Oakland office, the union said.
Tesla in October fired about 400 employees including associates, team leaders and supervisors, Reuters reported, citing a former employee.
Performance reviews can result in promotions and occasionally in employee departures and no action was taken based on their feelings on unionization, Tesla said in an email to Reuters on Thursday. …