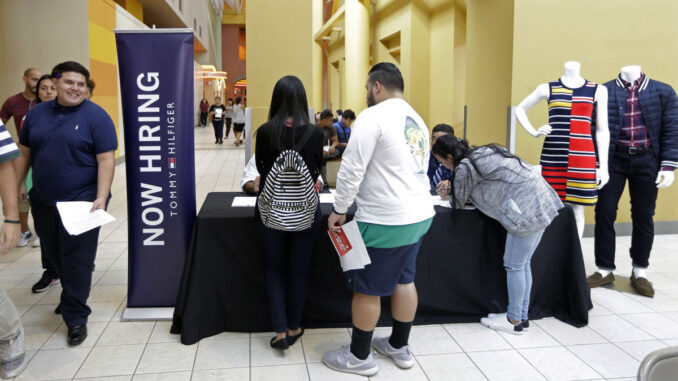 Reprinted from The New York Times by The Associated Press on October 11, 2017.
US employers are advertising near-record levels of job openings, though the total slipped in August from July.
Job openings fell 0.9 percent in August to just under 6.1 million, the Labor Department said Wednesday, from 6.14 million in the previous month. July's figure was revised slightly lower but is still the largest number of available jobs since records began in December 2000.
Job openings have risen as the number of unemployed has fallen to the lowest in a decade. The unemployment rate, currently 4.2 percent, has hit a 16-year low. That has left businesses struggling to fill open jobs.
Even so, average wage growth has been sluggish, suggesting that companies aren't offering sufficiently healthy pay to entice workers already employed to switch jobs. …