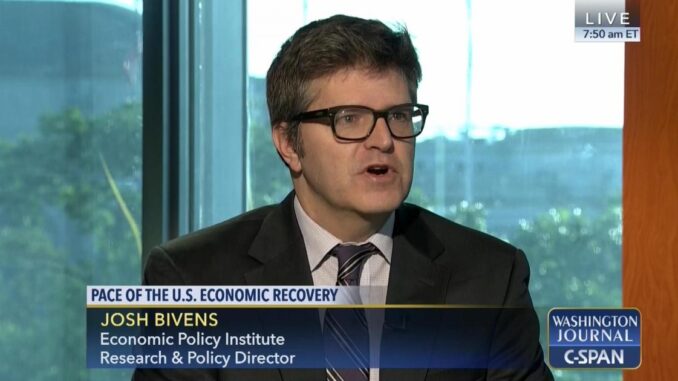 Reprinted from The Economic Policy Institute by Josh Bivens on November 3, 2017.
With [Friday's] release of the Republican tax plan, the debate over tax policy has finally officially begun. The Trump administration's Council of Economic Advisers (CEA) has been doggedly campaigning for corporate tax cuts by claiming, unconvincingly, that these cuts will off a cascade of economic changes that lead to higher wages for American workers. Earlier this week the CEA released a second report claiming to marshal evidence showing the benefits of corporate tax cuts for economic growth and wages. This post first notes a key flaw that undermines much of the CEA's review of this evidence, and then moves on to data from U.S. states that demonstrates (yet again) that there is no reliable link between cutting corporate taxes and raising wages.
The key flaw undermining much of the CEA report from earlier this week is that they completely ignore how their tax cuts will be financed in the long-run. The economic theory relating corporate rate cuts to higher wages rests on these cuts leading to a drop in interest rates (or a related concept, the "user cost of capital", or UCC) which in turn spurs businesses to invest in productivity-enhancing plants and equipment. The new report cites a number of papers that estimate the effect of a lower user cost of capital (UCC) on economic outcomes.
The first thing to note about these claims is that the size of the effect of a lower UCC on economic outcomes is a contested issue in macroeconomics. But even if it was not, and even if there were universal agreement that a lower UCC significantly boosted growth, there is no reason to believe that enacting the Republican tax plan announced today would result in a lower UCC. …