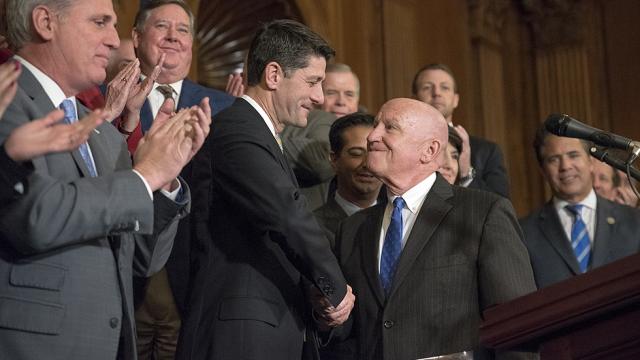 Reprinted from The Hill by Naomi Jagoda on November 20, 2017.
The tax reform bill House Republicans passed last week would not produce enough economic growth to fully offset the more-than-trillion-dollar revenue losses produced by the measure, according to an analysis from the Tax Policy Center (TPC).
The cost of the legislation would go from $1.436 trillion before accounting for economic growth to $1.266 trillion after factoring them in, the TPC said in a report released Monday.
The TPC's findings contrast with comments Treasury Secretary Steven Mnuchin has made in the past; Mnuchin and other GOP officials have argued that tax legislation would pay for itself through growth and eliminating deductions.
The House's tax bill would reduce the number of individual tax rates, slash the corporate tax rate from 35 percent to 20 percent and scrap many existing tax preferences. The bill easily cleared the chamber last week, with only 13 Republicans joining the Democrats in opposition.
The TPC said that "the proposed legislation would affect output primarily through its influence on aggregate demand, labor supply, and saving and investment." …