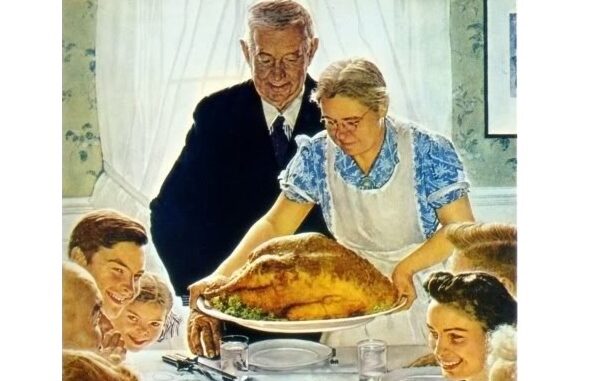 Reprinted from the AFL-CIO's blog Now by Kenneth Quinnell on November 21, 2017.
This Thanksgiving, make sure your meal is an ethical one with these tips from our friends at Labor 411. Here are the supplies you need to make sure your family meal helps support other working families. …
Once the feast is over, keep up the spirit of Thanksgiving by fighting Black Friday creep. A growing number of big-name retailers are staying open for shopping hours on Thanksgiving. This trend means that workers must interrupt their time with family and friends to face hoards of early holiday shoppers. Please sign Labor 411's petition urging the CEOs of Walmart, Target and Toys R Us to give their employees the day off on Thanksgiving, and save your holiday mall-going for Black Friday and beyond.