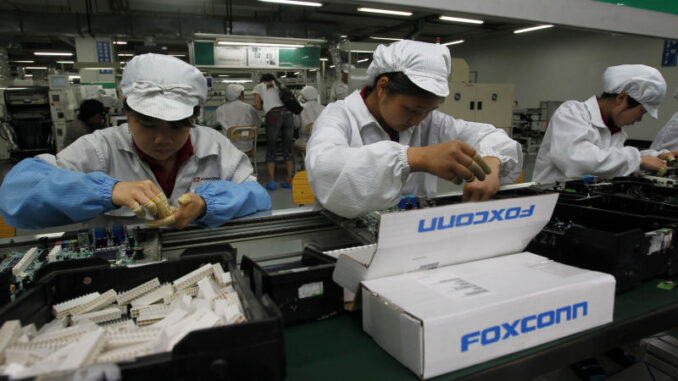 Reprinted from The Washington Post on November 21, 2017. It is unattributed.
Apple said Tuesday its main supplier in Asia has been employing high school students working illegal overtime to assemble the iPhone X.
Interns at a factory operated by Hon Hai Precision Industry, part of Taiwan's Foxconn Group, worked voluntarily and received benefits, but they worked longer days than Chinese law permits, Apple said in a statement. The Financial Times reported Tuesday that 3,000 students from the Zhengzhou Urban Rail Transit School were sent to work at the local facility as interns.
"During the course of a recent audit, we discovered instances of student interns working overtime at a supplier facility in China," Apple said. "When we found that some students were allowed to work overtime, we took prompt action." …