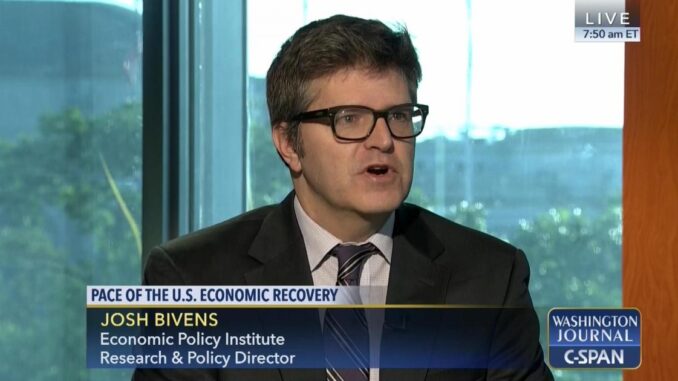 Reprinted from The Economic Policy Institute by Josh Bivens on November 21, 2017.
"In recent years we've used the tradition of arguing with cranky relatives over the holidays to arm people with evidence to bat back silly economic arguments that are made all year long," writes Josh Bivens for The Economic Policy Institute. "This year, most dinner table arguments will likely be about Roy Moore, Al Franken, and maybe Russia, and on those, well, you're on your own.
"But if debates do stray to economics, the topic is likely to be the tax bill being pushed by Republicans in Congress and the White House. If this bill becomes law, it would be a terrible shame. But until it does, the debate surrounding it is actually useful. It is by far the clearest sign that the Trump administration, while chaotic and unprecedented in many ways, is utterly conventional when it comes to making economic policy. The highest priority of Republicans in Congress in recent decades has been slashing taxes for rich households and corporations, and the Trump administration has thrown in completely with this effort.
"The centerpieces of the bills passed by the House and voted out of the Senate Finance committee last week are large tax cuts for businesses, both corporate and non-corporate. The corporate rate cuts are by far the largest parts of both bills, and the corporate changes are the only parts of the Senate bill that remain permanent—almost all of the changes to the individual code phase out in 2025. Non-corporate businesses—or 'pass-throughs'—receive very large cuts in both bills, but because pass-through income is taxed on individual tax returns rather than at the business level, these changes expire in the Senate bill in 2025, along with most other individual changes. …