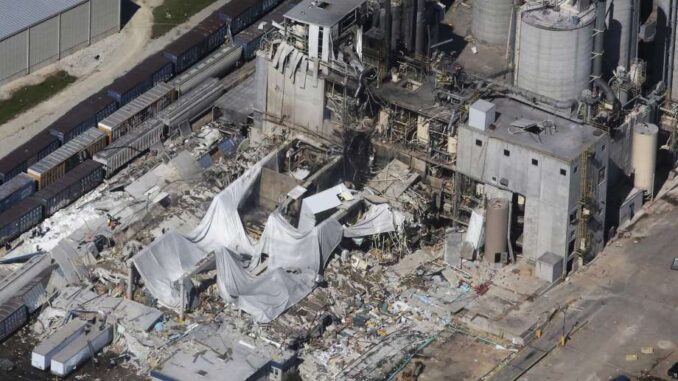 Reprinted from The San Francisco Chronicle by Todd Richmond on November 17, 2017.
A Wisconsin milling company should pay $1.8 million in fines for failing to prevent a fatal plant explosion earlier this year, federal labor officials announced Friday.
The Didion Milling Company corn processing plant in Cambria exploded on May 31, killing five workers and injuring 12 more, including an employee who had to have both legs amputated after the blast sent a railroad car crashing down on him.
The Occupational Safety and Health Administration issued a news release Friday saying that an accumulation of highly combustible grain dust probably caused the explosion. …