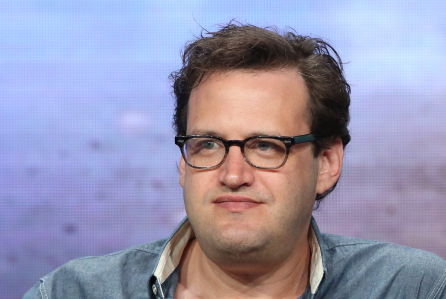 Reprinted from Deadline Hollywood by Nellie Andreeva and Dominic Patten on November 10, 2017.
Andrew Kreisberg, co-creator and executive producer of the CW/Warner Bros TV DC series The Flash, Supergirl, Legends of Tomorrow and Arrow, has been suspended from his duties by the studio Friday over allegations of sexual harassment. Friday night, WBTV also say they are launching an investigation into the accusations.
"We have recently been made aware of allegations of misconduct against Andrew Kreisberg," Warner Brothers TV Group said in a statement Friday night. "We have suspended Mr. Kreisberg and are conducting an internal investigation. We take all allegations of misconduct extremely seriously, and are committed to creating a safe working environment for our employees and everyone involved in our productions.
Kreisberg has been one of the top lieutenants of Greg Berlanti, the boss of the CW/DC universe. He has been a key auspice on all DC series, with primary focus on serving as showrunner of The Flash. …
'Supergirl,' 'Arrow' Producer Suspended Amid Sexual Harassment Allegations by Warner Brothers
Reprinted from Variety by Maureen Ryan on November 10, 2017.
… Last year, a high-level female producer who works with Kreisberg brought her concerns about his inappropriate behavior and his harassment of employees to a senior executive at Berlanti Productions, the company owned by mega-producer Greg Berlanti, who oversees all of the series Kreisberg works on. "There was zero response," this woman says. "Nothing happened. Nothing changed."
Sources close to Berlanti Productions says Berlanti was never made aware of any allegations about Kreisberg's behavior, and if he had, he would have directed them to human resources.
A male writer who worked for one of the CW shows Kreisberg has run says, "It was an environment in which women — assistants, writers, executives, directors — were all evaluated based on their bodies, not on their work." …