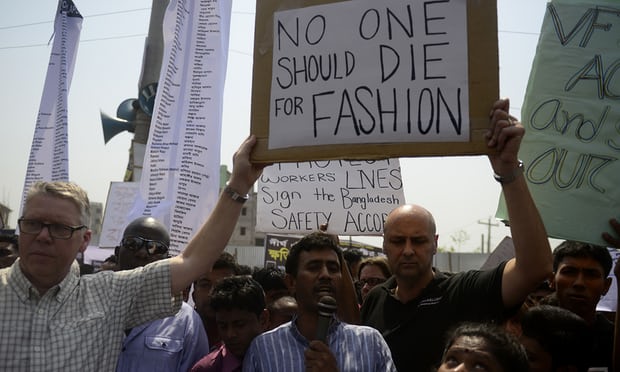 Reprinted from The Guardian UK by Steven Greenhouse on November 8, 2017.
As labor unions across much of the world struggle to increase their membership, how do workers get their employers to raise wages and assure safe conditions? That's the question some of the world's most innovative worker groups are asking. And they're hopeful they have found a solution.
Several of those groups gathered last week to launch an ambitious effort to improve the lives of millions of workers in the corporate supply chains.
Among them was the Coalition of Immokalee Workers, a Florida-based group that has pressured Taco Bell, McDonald's and others into getting their tomato growers in Florida to stamp out sexual assault by crew leaders, and a Minneapolis workers' group, the Centro de Trabajadores Unidos en Lucha, that persuaded Target to adopt a code of conduct for its cleaning contractors to end wage theft and seven-day working weeks for their janitors.
Kalpona Akter, a labor activist from Bangladesh, was on hand to sing the praises of a union-corporate accord that requires strong new safety rules for that country's apparel factories to prevent catastrophic fires and building collapses.
Meeting at the Ford Foundation to kick off the new effort, these and other worker advocacy groups maintained that corporate self-regulation was not doing nearly enough to assure safety and adequate conditions for the tens of millions of workers in apparel, electronics and agricultural supply chains worldwide. …