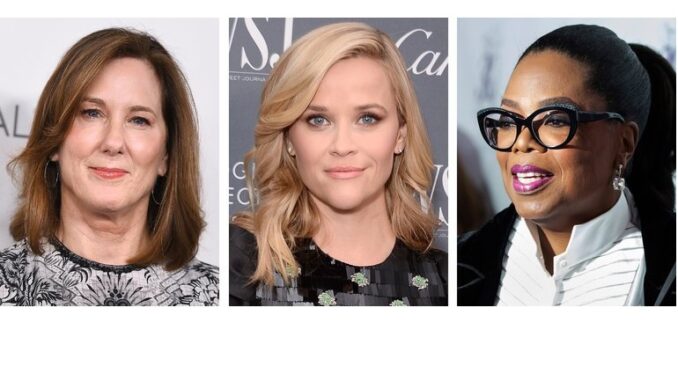 Reprinted from The New York Times by Matt Stevens on November 10, 2017.
Oprah Winfrey, Reese Witherspoon, Natalie Portman and more than a dozen other powerful Hollywood women have decided that sexual harassment in the entertainment business will continue unless a cross-industry action plan is created and executed. And they have privately — very privately — started meeting to get it done.
The fledgling effort was prompted by the torrent of allegations of sexual harassment against the producer Harvey Weinstein and first revealed in a subscription newsletter for Hollywood insiders called The Ankler. Details were confirmed by three women involved, who spoke on the condition of anonymity because the cadre has been trying to keep its existence a secret.
The group, which also includes the TV producer Shonda Rhimes, the Spider-Man: Homecoming producer Amy Pascal and the Star Wars producer Kathleen Kennedy, has held at least two meetings at Creative Artists Agency in recent weeks. As participants brainstorm solutions — insisting that entertainment companies hire more women, setting up an effective abuse reporting system — an informal battle cry has emerged: "Time's up." …
Women Take the Reins
Reprinted from The Ankler on November 4, 2017. It is unattributed.
… Assembling under the working name "Time's Up!" a group has been meeting in secrecy in the labyrinths of the Creative Artists Agency since the dawn of this crisis.  In contrast to the ineffectual wishlists issued by such groups in the past, Time's Up has been working towards a concrete list of changes to the industry, with hard, verifiable benchmarks to certify progress. "50/50 by 2020" has become a hashtag ready rallying cry for many members.
Meeting every Friday morning in a conference room at CAA, the group is not a mere collection of mid-level rank and file, but includes some of the biggest name brand names and most powerful players in Hollywood.  Regular attendees include Kathleen Kennedy, Oprah Winfrey, Amy Pascal, Shonda Rhimes, Reese Witherspoon, Megan Ellison, Jill Soloway, Natalie Portman, Kellie Bush and Katie Abrams, as well as representatives from all the major agencies. The group has swelled to as many as 50 members in recent meetings, with CAA's Maha Dakhil acting as facilitator. …