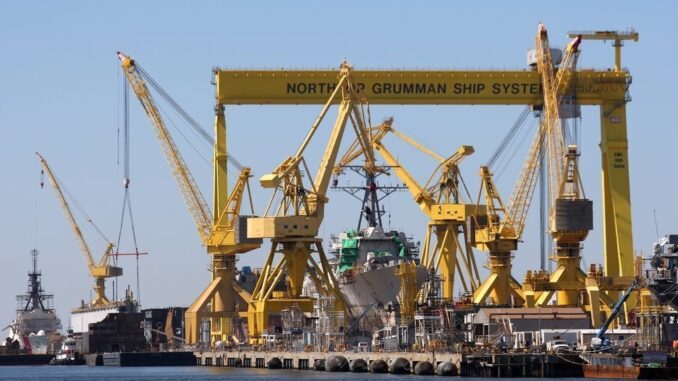 Reprinted from The New York Times by The Associated Press on November 29, 2017.
Members of five unions at a Mississippi shipyard that's part of America's largest military shipbuilding company have voted in favor of a labor contract extension.
Huntington Ingalls Industries said in a news release that the five unions at the Ingalls Shipbuilding division in Pascagoula approved a four-year extension of their collective bargaining agreements on Tuesday.
The contract affects employees represented by the Pascagoula Metal Trades Council and local chapters of the International Brotherhood of Electrical Workers, International Association of Machinists, United Federation of Special Police and Security Officers, and Office and Professional Employees International Union.
The deal includes cost-of-living wage increases in 2019, 2020 and 2021, along with payments of $2,500 in December 2017 and March 2018. …