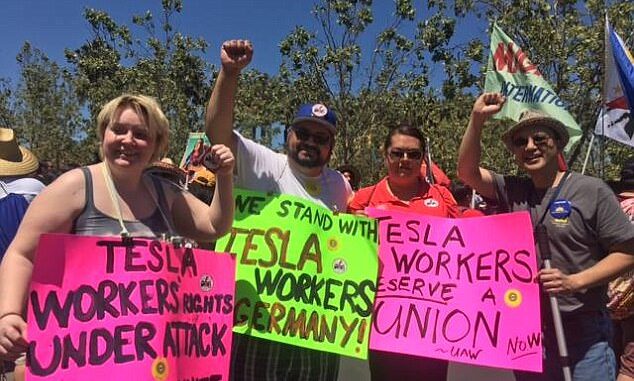 Reprinted from Newsweek by Jason Silverstein on November 26, 2017. 
Hundreds of workers who were abruptly cut from Tesla say Elon Musk's futuristic automaker is trying to force them to avoid criticizing the company and its famous CEO.
Their public outrage could take another hit on the company's image as Tesla struggles to mass produce its signature electric car — a lofty product that has so far fallen short of expectations. Tesla has already been hit with labor complaints alleging the mass firings targeted pro-union, LGBT and black employees.
Dozens of axed employees told the San Jose Mercury News that Tesla wants to coerce them into separation agreements that would prevent them from speaking critically about the company, its executives and its products. The agreement specifically seeks to stop them from criticizing Musk, the workers said. In exchange, they will get two weeks severance. …
The United Auto Workers filed a National Relations Board complaint saying Tesla targeted workers involved in a union movement, who have complained about the company's pay and safety standards. Two lawsuits also say the company singled out employees based on race and sexual orientation. …