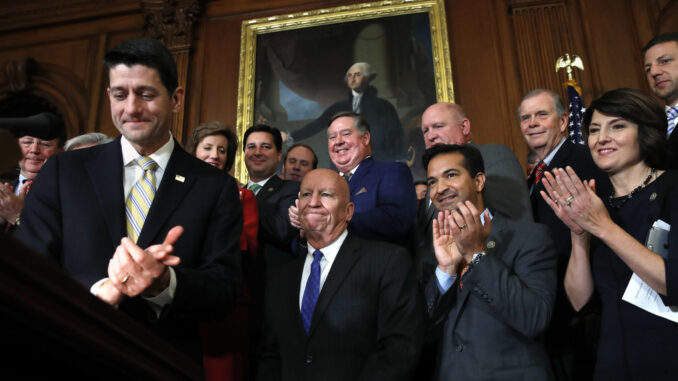 Reprinted from The Los Angeles Times by Lisa Mascaro on November 23, 2017.
Republicans are investing enormous amounts of political capital and dollars to pump up support for the GOP tax overhaul in a risky, last-ditch legislative undertaking ahead of next year's midterm election.
President Trump is promoting the bill as a Christmas present for the American people, and a group aligned with House Speaker Paul Ryan has spent $20 million so far on ads and outreach in communities across the nation. Senate Leader Mitch McConnell is set to fast-track the bill through the chamber next week.
Problem is, voters just don't seem to be that interested.
Polls show most Americans view the tax bill as benefiting the wealthy and corporations, skeptical it will do much for middle-class taxpayers. Outside analyses of the $1.5-trillion package echo those assessments despite revisions. …