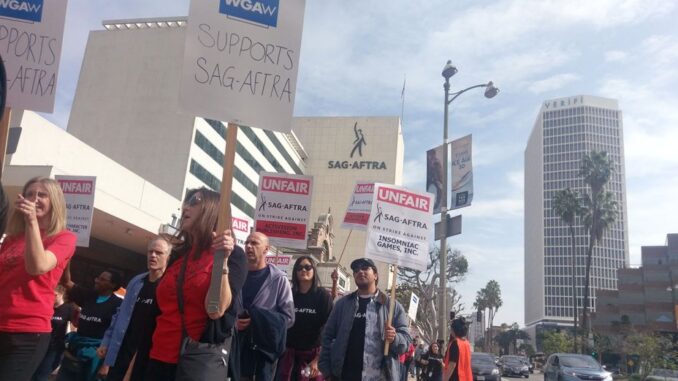 Reprinted from The Hollywood Reporter by Patrick Shanley on November 7, 2017.
Members of SAG-AFTRA on Tuesday voted overwhelmingly to approve the successor to the Interactive Media Video Game Agreement by a vote of 90 percent to 10 percent. The initial agreement was reached on September 22 after a lengthy strike by video game actors, the longest in the union's history. The strike began October 21, 2016.
The terms of the tentative agreement include a new bonus structure that provides additional payments to performers based on number of sessions worked. The payments are due no later than the date of the game's release and begin with an additional $75 payment on the first session and totaling $2,100 after 10 sessions worked.
"This agreement is the first step towards streamlining the work our members do in the video game industry. The deal includes significant improvements in the area of transparency and the payment structure ensures that our members are compensated fairly for their work. I am excited for what this means for our members moving forward," said SAG-AFTRA president Gabrielle Carteris.
The deal will also require companies to disclose the name of the project actors will be working on, as well as the game's genre, whether the game is based on previously published intellectual property and whether the performer is reprising a prior role. Furthermore, union members will be made aware of any unusual terminology, profanity or racial slurs in the game and whether there will be sexual or violent content or stunt work will be required.
Also addressed in the agreement is the issue of vocal stress on the performer. …