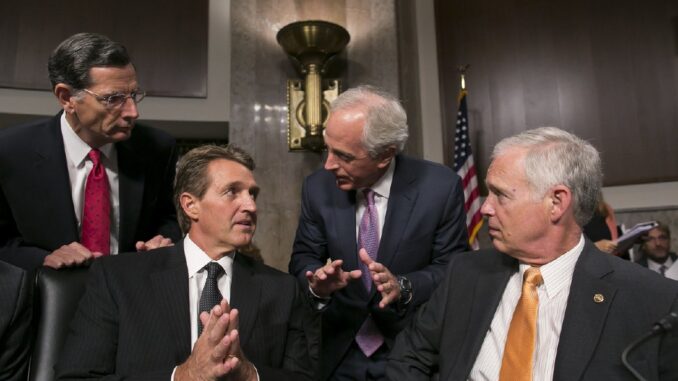 Reprinted from The Washington Post by Erica Werner, Mike DeBonis and Damian Paletta on November 30, 2017.
The Republican plan for a massive tax overhaul slammed into late-stage drama on Thursday as party leaders scrambled to prevent several members from derailing the entire effort.
"Honestly, a lot of things are being discussed," said Senator John Cornyn (Texas), the Senate's second-ranking Republican.
The tension played out during a tense 62-minute standoff on the Senate floor, as Senators Bob Corker (R-Tennessee), Jeff Flake (R-Arizona), and Senator Ron Johnson (R-Wisconsin) refused to vote with their colleagues until they had assurances that more changes could be made to the bill. …