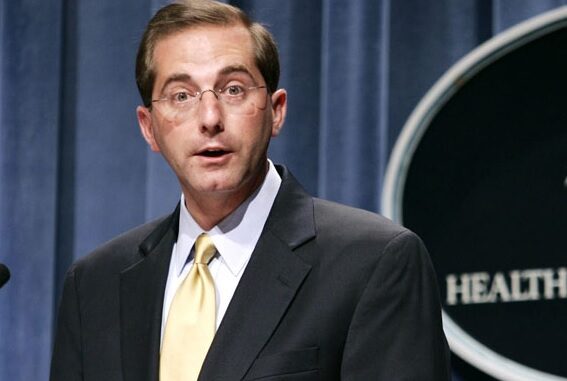 Reprinted from The New York Times by The Associated Press on November 28, 2017.
President Donald Trump's pick for health secretary is a former pharmaceutical company executive who already has drawn heat from Democrats over his ties to the pharmaceutical industry. But as Alex Azar faces his first nomination hearing, even some of those critics see signs he could shift the health care debate away from partisan confrontation. …
All sides agree that Azar is headed for Senate confirmation, which would be his third after earlier appointments to senior positions at the Department of Health and Human Services. Nevertheless, he faces some tough questioning at his hearing Wednesday, given the Senate's hyperpartisan atmosphere, which has sunk or battered other nominees.
Senator Patty Murray of Washington, the ranking Democrat on the Senate Health, Education, Labor and Pensions Committee, has tweeted her intent to ask Azar if he would be a toady for Trump's "extreme, politically driven & harmful agenda." Senator Elizabeth Warren, D-Massachusetts, said she has "concerns" about whether Azar would carry out Trump's promise to deliver "better health care and lower drug prices." …