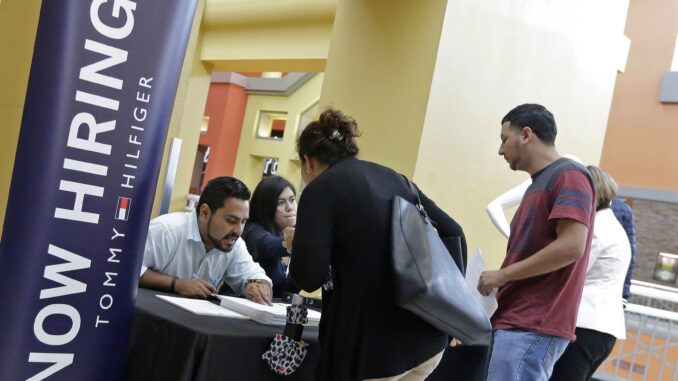 Reprinted from The Wall Street Journal by Sharon Nunn and Josh Mitchell on November 30, 2017.
The number of Americans filing applications for new unemployment benefits fell last week, showing the overall strength of the labor market.
Initial jobless claims, a proxy for layoffs across the US, decreased 2,000 to a seasonally adjusted 238,000 in the week ended November 25, the Labor Department said Thursday. Economists surveyed by The Wall Street Journal expected 240,000 new claims last week.
The claims drop shows an already strong and further tightening job market that could unleash a bout of wage increases. US employers hired at a strong rate in October, pulling the unemployment rate down to 4.1%, the lowest reading since the early 2000s. …