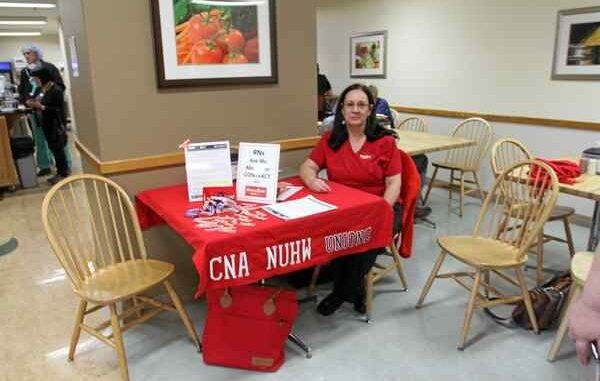 Reprinted from The Eureka Times-Standard by Hunter Cresswell on November 22, 2017.
This week the California Nurses Association and National Nurses United sent a letter addressed to the St. Joseph Hospital human resources director and chief nursing officer asking for surgical services nurses to not have to work as much mandatory overtime and to have at least 10 hours between scheduled shifts.
The letter, dated November 21 and addressed to St. Joseph Hospital HR director Michele Rieke and chief nursing officer Tammy Bark, gives the hospital 10 days to address these demands.
"The California Nurses Association hereby serves notice on St. Joseph Hospital, Eureka pursuant to Section 8(g) of the National Labor Relations Act, as amended, of its intention for the surgical service operating room, cardiac cath, short stay and endoscopy registered nurses to engage in a concerted adherence to the right under the parties' collective bargaining agreement not to work mandatory overtime … . In addition, pursuant to Section 8(g) of the National Labor Relations Act, as amended, the union hereby serves notice on the hospital of its intention for the surgical service operating room, cardiac cath, short stay and endoscopy registered nurses to engage in a concerted adherence to the right under the [collective bargaining agreement] to insist on 10 hours rest between shifts," the letter states. …