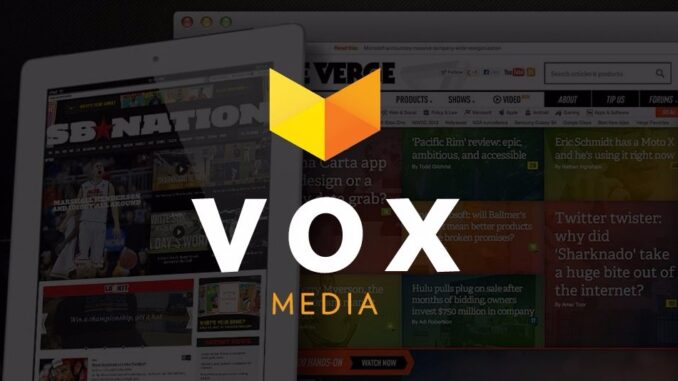 Reprinted from Huffington Post by Daniel Marans on November 17, 2017.
A majority of Vox Media's staff has decided to unionize, leaders of the organizing effort announced Friday.
The estimated 350 eligible workers at the digital media company join a wave of unionization that has re-shaped the online news industry in the past three years. Vox is the largest all-digital media firm to unionize.
"By organizing, we intend to protect the nimble culture and inclusive, forward-thinking values that make this company great, and to ensure all concerns and challenges can be addressed by a collective voice," the Vox Union Organizing Committee wrote in a letter announcing their plans to management. "An empowered team is an ambitious team, and the greater transparency and collaboration offered by a union will allow us to thrive and take risks in an ever-changing industry."
A majority of Vox Media employees have signed cards nominating the Writers Guild of America, East, as their collective bargaining agent. If Vox Media voluntarily recognizes the unionization, it would then proceed to negotiations with the union over the first collectively bargained contract. Alternately, the company could demand a more substantial affirmation of employee support for unionization, such as a secret-ballot election.
Vox Media is home to eight name-brand sites, including Vox.com, SB Nation and Eater. The staff includes writers, editors and social media professionals, as well video producers and others. In the letter declaring its intention to unionize, the organizing committee cited a desire for greater unity within its diverse and geographically disparate workforce. …