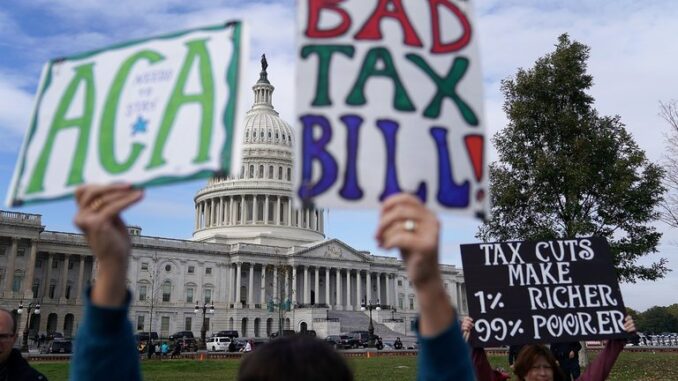 Reprinted from The New York Times by Jim Tankersley on November 23, 2017.
At the heart of the Republican tax plan hurtling through Congress is an implicit promise that cutting corporate taxes will lift the middle class through higher wages and more jobs.
Speaker Paul Ryan, for example, said in a recent speech that "fixing the business side of our tax code is really all about helping families and workers," adding that "cutting the corporate tax rate means more jobs here in the United States. It will foster increased competition, which will directly drive up wages for our workers."
Yet few American companies have offered specific plans that support those promises. While many chief executives broadly praise Republicans' efforts to cut taxes, few have detailed how they would deploy the savings from a corporate tax cut or put more money back in workers' pockets.
The lack of pledges to create jobs has not been lost on President Trump's top economic adviser, Gary Cohn, who seemed perplexed last week about the lack of corporate enthusiasm for a tax cut.
At a Wall Street Journal conference, Cohn asked his audience of chief executives how many of them would invest more if the tax cut were passed. When only a few attendees raised their hands, Cohn asked: "Why aren't the other hands up?" …