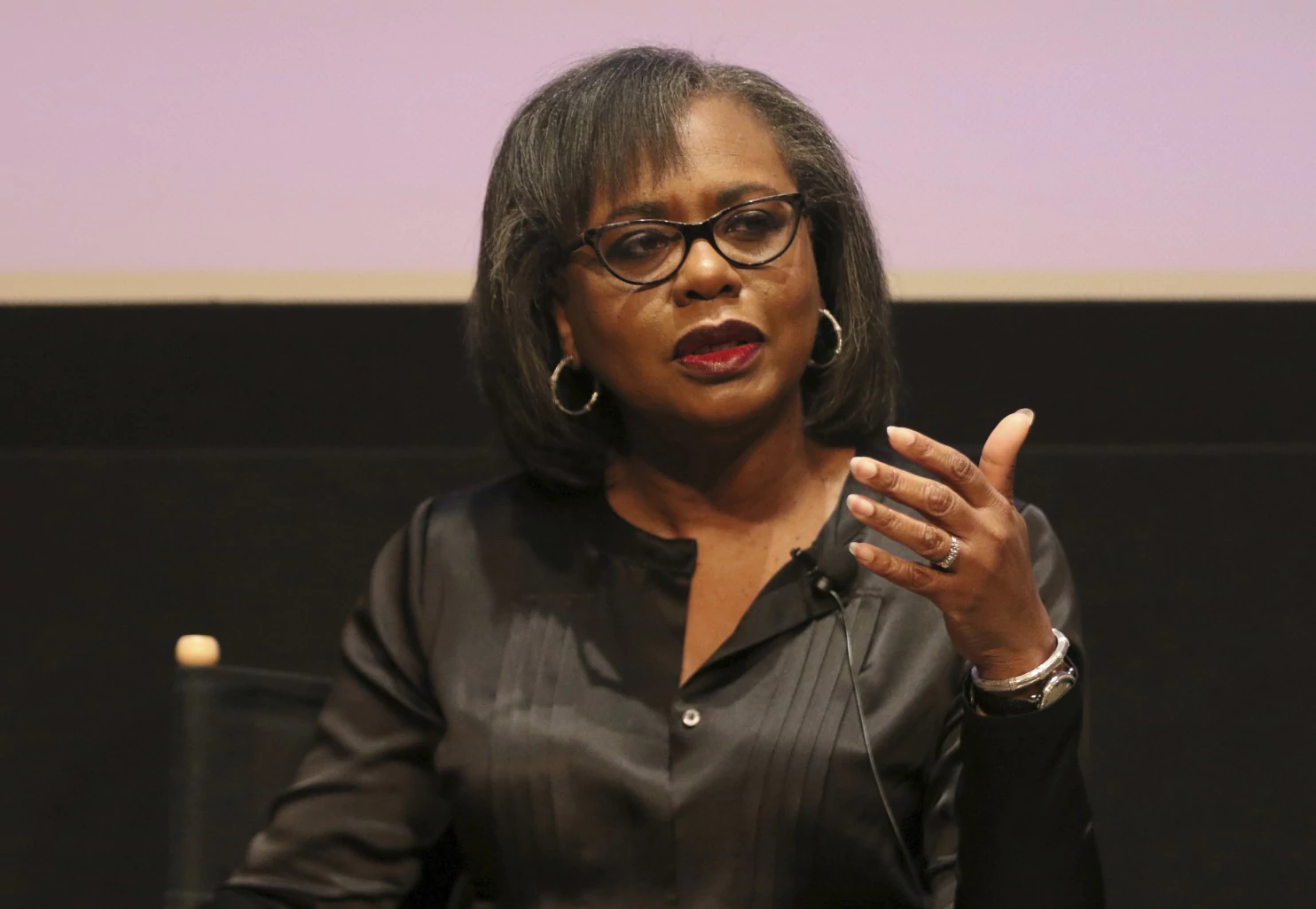 Reprinted from The Washington Post by Sandy Cohen on December 8, 2017.
Anita Hill told a room full of entertainment industry professionals that her 1991 testimony about Clarence Thomas and the flood of sexual harassment allegations surfacing now are part of "an arc that had been bending toward justice."
Hill and National Women's Law Center President Fatima Goss Graves spoke to Hollywood actors and executives Friday about how to parlay the momentum generated by the Harvey Weinstein revelations into lasting social change.
Actresses Alyssa Milano and Frances Fisher and documentarian Kirby Dick were among the more than 100 guests who packed the theater at United Talent Agency for the discussion.
"It is because of Anita Hill that we can say, 'This happened to me,'" Milano said. "Today we want women everywhere to know we are listening and the days of silence are over." …