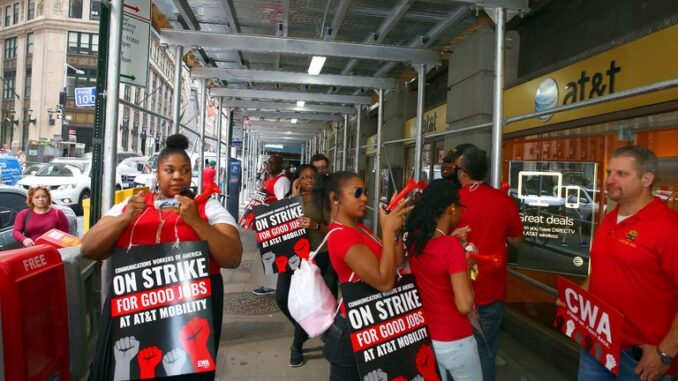 Reprinted from The New York Times by Noam Scheiber on December 13, 2017.
Stemming the tide of rising economic insecurity for service workers, a major union has won significant job protection and increased pay for about 20,000 AT&T wireless employees, as well as a commitment to bring work back from overseas.
The deal, struck Wednesday, comes as President Trump has made clear his desire to keep low- and middle-skilled jobs in this country.
The union, for its part, offered to help make the case for AT&T's proposed $85 billion acquisition of Time Warner, which the Trump administration has opposed. The support of a union representing hundreds of thousands of working-class voters may have proved compelling to AT&T as it faces off against the White House. …