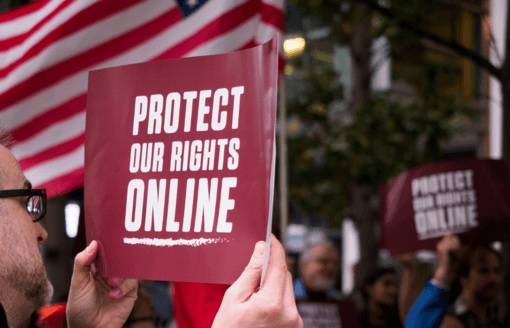 Reprinted from CounterPunch by Rivera Sun on December 19, 2017.
"Net Neutrality is the keystone issue in the movement of movements," writes Rivera Sun in CounterPunch. "It is poised to become as pivotal to our interconnected struggles as the Salt March was for Gandhi and the Indian Self-Rule Movement.
"Last week, the FCC repealed Net Neutrality rules in blatant disregard of the 83 percent of US citizens who declared support for Net Neutrality. Overlooked for years, often misunderstood, Net Neutrality is as ubiquitous to our lives as salt was to Gandhi's India. And the corporate state, our version of the tyrannical British Empire, might have just blundered into their undoing.
"The end of Net Neutrality is as odious to us as the British Colonial government's monopoly on salt was to the Indians. Salt was an essential ingredient for preserving life and health in humid, pre-refrigeration India. Net Neutrality and classifying the Internet as a public utility is essential for fair, affordable, and equal access to the Internet, and thus, the life of US citizens, as well as our innovation, creativity, information, education, research, marketplace, exchange, dialogue, organizing, and so much more. …