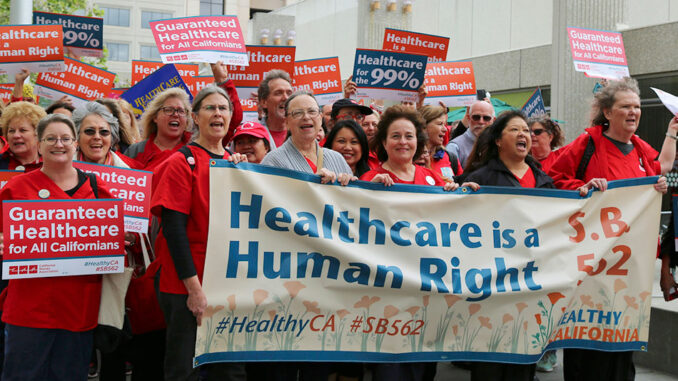 Reprinted from The Los Angeles Times by Melanie Masono December 28, 2017.
Whether it was bracing for a possible repeal of Obamacare or pondering an ambitious single-payer program that would overhaul how California provided medical care to its residents, the issue of healthcare kept politicians and policy wonks busy in 2017.
That's not likely to let up in 2018.
Decisions by Congress and the Trump administration could shift priorities in the state budget. The crusade for single-payer healthcare is sending lawmakers — and candidates — scrambling. And long-simmering issues such as rising prescription drug costs continue to draw attention in Sacramento.
Here's a primer on the healthcare agenda in California politics. …