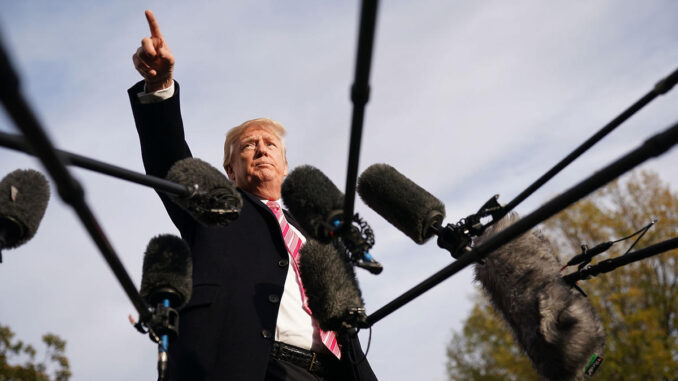 Reprinted from The Washington Post by Jeff Stein and Mike Debonis on December 17, 2017.
Republicans, confident they've found the votes to pass a massive tax overhaul, entered the next phase of their effort Sunday, attempting to sell the plan to a public that polling suggests is deeply skeptical.
GOP leaders argued that the tax bill — the final version of which was unveiled Friday — is aimed primarily at helping the middle class, brushing aside nonpartisan analyses that show the bulk of the legislation's benefits would go to the wealthy and to corporations.
"This is a very large tax cut for working families," Treasury Secretary Steven Mnuchin told CNN. He said some upper-income families, particularly in blue states, would actually see their taxes go up because of the reduction of the state and local tax deduction under the plan. …
Most Americans would see their overall tax burden reduced under the bill during its first few years of implementation, but the bill's long-term implications for the middle class are more complicated, depending both on an individual family's circumstances and decisions that won't be made for years. …
McElwee and Piston: How Do Politicians Get Away With Cutting Taxes for the Rich?
Reprinted from The Nation by Sean McElwee and Spencer Piston on December 15, 2017.
"A substantial majority of Americans believe that rich people ought to pay more taxes," write Sean McElwee and Spencer Piston in The Nation. "For example, consider public opinion about the 'Buffett rule,' named after its most prominent backer, the billionaire investor Warren Buffett. That change to the tax code would require all millionaires to pay at least 30 percent of their income in taxes. One recent poll completed by Global Strategy Group and provided to us by Not One Penny shows that 86 percent of registered voters (including 74 percent of Trump voters) support Buffett's proposal.
"More generally, 82 percent of voters (including 68 percent of Trump voters) support hiking taxes on the richest 1 percent. Surveys with nationally representative samples of the general public also show that public support for increased taxes on the rich is high and has been this way for decades.
"Why, then, have taxes on the rich decreased so much over the last few decades? And how is it possible that congressional Republicans are on the verge of passing a tax bill that is an obvious tax cut for the very wealthy? …