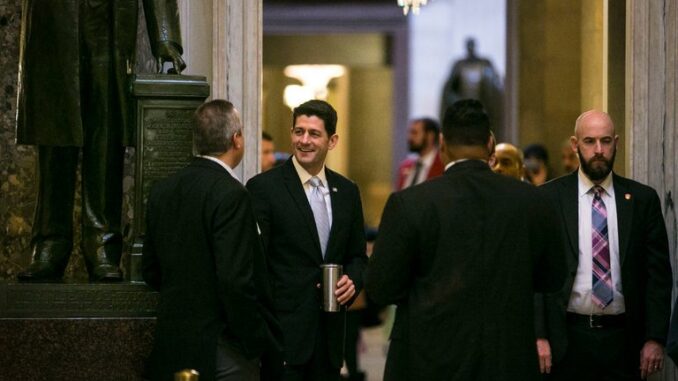 Reprinted from The New York Times by Thomas Kaplan on December 20, 2017.
The House, forced to vote a second time on the $1.5 trillion tax bill, moved swiftly to pass the final version on Wednesday, clearing the way for President Trump to sign into law the most sweeping tax overhaul in decades.
House lawmakers, who approved the tax bill 227 to 203 on Tuesday, had to vote again after last-minute revisions were made to the bill in the Senate, which gave its approval early Wednesday morning.
The final House vote was essentially a formality, as the changes, which were made to comply with Senate budget rules, did not significantly alter the overall bill. But the need for a second vote gave ammunition to Democrats, who had already accused Republicans of trying to rush the tax overhaul through the House and Senate. …