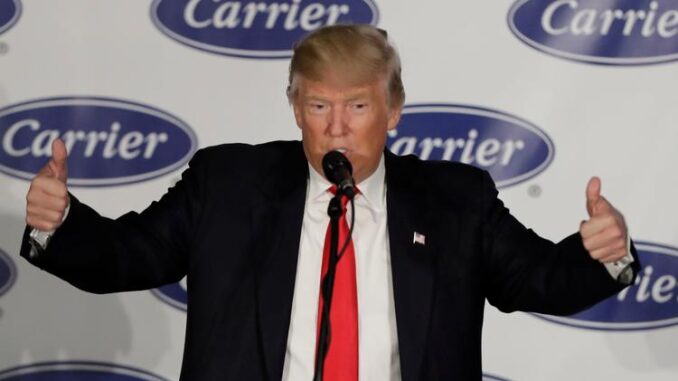 Reprinted from The Chicago Tribune by The Associated Press on December 20, 2017.
More than 300 Carrier Corp. workers were being laid off Thursday from the company's Indianapolis factory as part of an outsourcing of jobs to Mexico that drew criticism last year from then-presidential candidate Donald Trump.
The nearly 340 workers clocked out after their final shifts at Carrier's gas furnace factory. Another wave of 290 workers will be let go by December 22 under a timetable the company announced in late May.
Carrier announced in February 2016 that it would close the Indianapolis plant and cut about 1,400 production jobs in a move expected to save $65 million annually by moving furnace production to Mexico. …