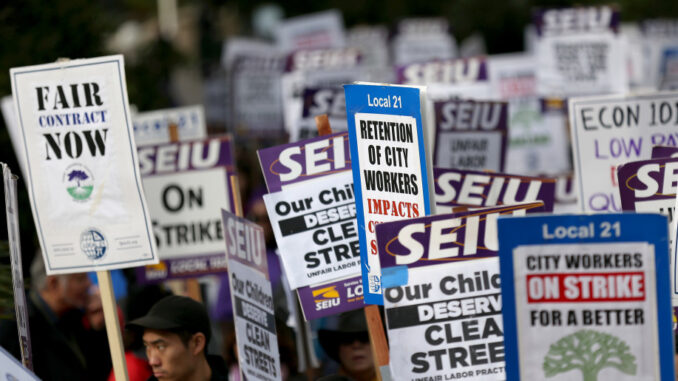 Reprinted from The East Bay Times by David Debolt on December 12, 2017.
City employees returned to work Tuesday after a week-long strike disrupted services at libraries, childcare and senior centers, parking meter collection and clean up of dumping on city streets.
The strike involving about 3,000 employees of SEIU 1021 and IFPTE 21 was suspended late Monday after a daylong meeting between city negotiators, SEIU 1021 representatives and mediator David Weinberg.
Those mediation talks are scheduled to continue on December 18.
The city's "last, best and final offer" to SEIU included a 4 percent raise in the first year of the contract and up to 2 percent wage increases in following year – half of that contingent on the city hitting certain revenue milestones. SEIU rejected the offer, and members of IFPTE 21 left work last Tuesday in solidarity with the city's largest union. …