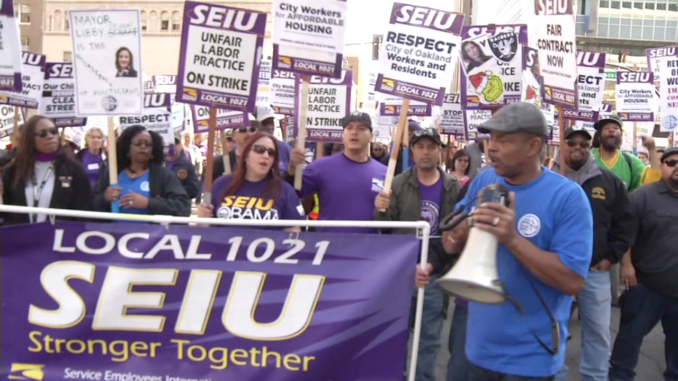 Reprinted from CBS KPIX on December 11, 2017. It is unattributed.
Thousands of Oakland city workers will continue striking Monday, for the seventh day in a row, as they await the results of a meeting with a new mediator.
Over the weekend, Oakland city negotiators and union representatives for Service Employees International Union Local 1021, which represents 2,000 of the 3,000 striking workers, agreed on David Weinberg as mediator.
The two sides will meet Monday morning to continue contract negotiations.
On Tuesday, city workers went on strike because of numerous concerns. Workers cite understaffing levels, vacancy and retention problems, workplace conditions and cost of living concerns among their reasons for striking.