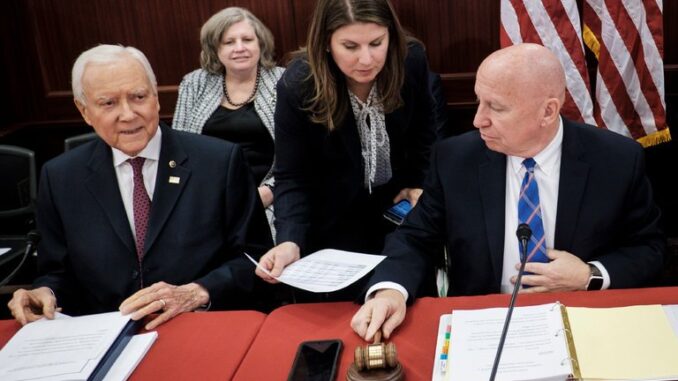 Reprinted from The New York Times by Alan Rappeport and Thomas Kaplan on December 14, 2017.
House and Senate Republicans faced a new round of uncertainty on Thursday about the fate of their $1.5 trillion tax bill with the possible defection of a Republican senator, Marco Rubio of Florida, amid continuing questions about how the bill will be paid for and how much of the benefits will flow to low- and middle-income people versus corporations.
Republicans, who reached agreement Wednesday on a merged version of the House and Senate tax plans, expect to unveil the final bill on Friday and vote on the legislation early next week so that it can be sent to President Trump before Christmas.
But those plans were thrown into some disarray on Thursday when Rubio said that he would vote no on the bill unless it included a more generous version of the child tax credit, which he and another Republican senator, Mike Lee of Utah, have been pushing for to benefit lower-income individuals. …