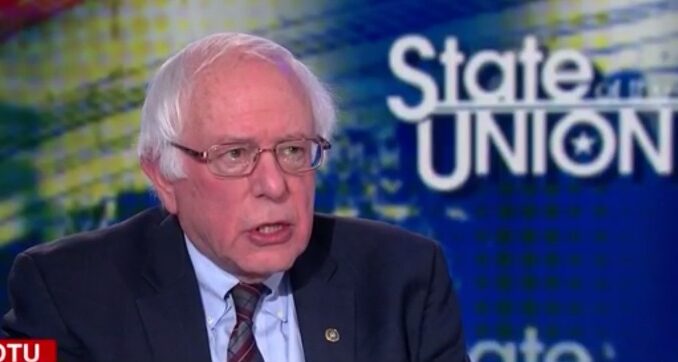 Reprinted from Common Dreams on December 24, 2017. It is unattributed.
In an interview on CNN's "State of the Union" on Sunday, Senator Bernie Sanders (I-Vermont) slammed President Donald Trump for "bragging" about a provision in the GOP tax bill that could leave 13 million more Americans without health insurance and argued that the US should instead be working toward guaranteeing healthcare to all Americans as a right.
"Instead of bragging about more Americans without health insurance, we should join every other major country on Earth, guarantee healthcare for all people, and end the absurdity of paying twice as much per capita for healthcare as every other major nation," the Vermont senator said.
Sanders was reacting to Trump's recent comments on the GOP tax bill's repeal of the Affordable Care Act's individual mandate. Trump claimed that the provision "essentially" repeals Obamacare, and insisted that he will "come up with something much better." …