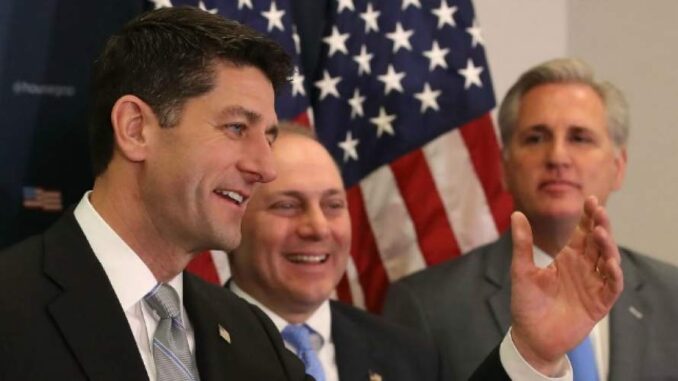 Reprinted from Common Dreams by Jake Johnson on December 6, 2017.
While tax experts continue to exclaim with horror as they sift through the "legislative monstrosity" Republicans rammed through the Senate last week, Senators Elizabeth Warren (D-Massachusetts) and Bernie Sanders (I-Vermont) on Wednesday hosted a Facebook live event aimed at detailing the next steps in the fight against both the GOP's tax plan and the party's broader economic agenda.
One of the most significant battles ahead, Sanders and Warren note, will be over Republican efforts to pivot from "tax reform" to the pursuit of devastating cuts to safety net programs that low-income and middle class families rely upon to put food on the table and afford life-saving medical care.
"Literally minutes after they passed this disastrous [tax] bill in the Senate, the discussion escalates. Of course they're going to cut Social Security, Medicare, and Medicaid," Sanders said. "And you know why? This is shocking: the deficit is too big." …